Fall Update from Wine Country
WINE COUNTRY FIRE UPDATE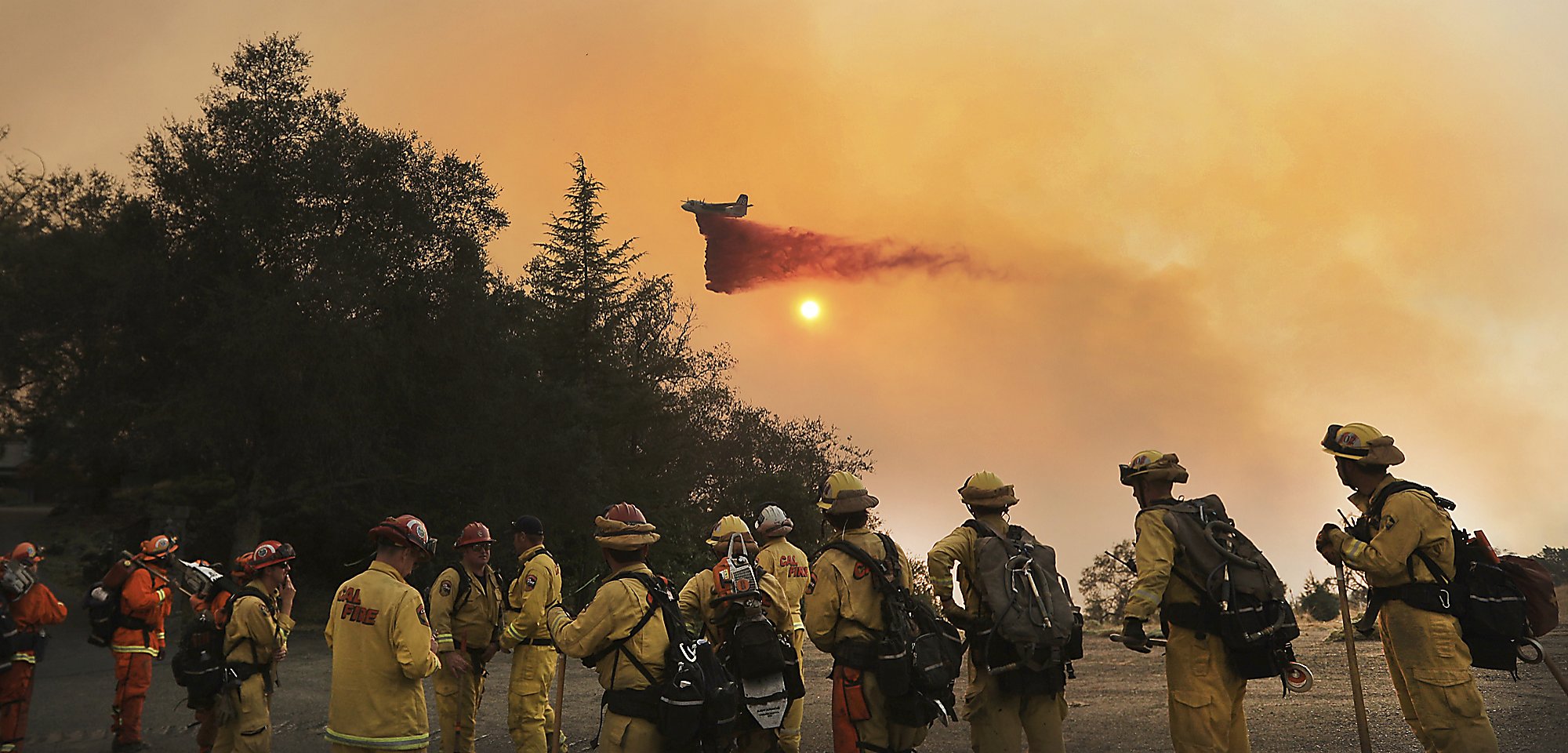 PHOTO: Kent Porter/Press Democrat
First I would like to thank everyone who has reached out over the last week to see how we are fairing as we deal with yet another firestorm in Wine Country.  We were on evacuation alert for a while but that has passed for us. Unfortunately not all of our friends and neighbors have been so lucky and some are STILL evacuated. 
I guess the "good news" (if there is any in this situation) is we are getting better at being ready to evacuate and our emergency services have their battle plans prepared before the spark even strikes.  This fire was especially tricky in the first few days because there were SO many fires happening on the west coast we didn't have the resources to battle this blaze efficiently.  I happy to say that,  while the fire isn't out and people are still not back in their homes, the Walbridge fire is effectively under control 
More than anything, the silver lining for me is seeing how our community comes together during a crisis by finding homes for those who are displaced, making mind boggling amounts of food for the emergency crews and just generally being more kind to one another.  Given the year that we all have had, Lord knows we don't need anymore crisis and chaos but if we have to face another I'm happy to be doing it with the amazing people here in Sonoma County.
FALL IS HERE- TIME TO SCRUB!
One of our best selling products is our sugar scrub -especially around the changing of the seasons- and here's why:
Exfoliation promotes efficient circulation and skin cell turnover and can help lymphatic drainage
Removing dead skin cells from the skins surface makes your skin look smoother and softer, allowing your body care products to work better
Exfoliation draws out impurities and clears congestion
Exfoliation can free ingrown hairs and also prevent future ones
Check out the following videos to learn the story behind our amazing sugar scrub (I even reveal our secret ingredient!) and the best way to use it.
SUGAR SCRUB SPECIAL OFFER
To celebrate the beginning of fall and the end of summer we are offering an amazing special on our sugar scrub!  Our bundle of sugar scrub + lotion is on sale through Sunday August 30 for just $29.99!   
 This combo would normally retail for $45 so you save $15.01!  Choose from your favorite collection- SONOMA, NAPA or SANTA BARBARA and order today! 
CLICK HERE FOR DETAILS
Leave a comment